The Miss Great Britain Organisation (MISS GB ORG)

are the official owners and producers for the Miss Great Britain brand and sub brands.
MISS GB ORG

has a wide range of events that it is responsible for offering franchise opportunities including:
Miss Great Britain ®
Ms Great Britain ®
Ms Great Britain Classic ®
Mr Great Britain ®
Mrs Great Britain ®
Miss Bikini Great Britain®
Model of the World Great Britain®
Model of the Universe Great Britain
Miss Millionaire Great Britain®
Miss GB Teen®
Mr GB Teen®
Miss GB LGBT®
Mr GB LGBT®
The Miss Great Britain brand

was established in 1945. Miss Great Britain Organisation is owned by Chairman and CEO Mr John Singh since 1991 to at which point John's company Worldwide Snooker Promotions began to sponsor Miss UK, working closely with the late Mr Eric Morley of Miss World in 1994.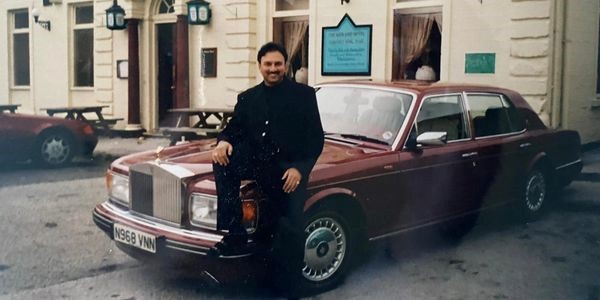 The 1950s and 1960s saw the hey-day of the seaside beauty contest, these decades also saw the zenith of the British seaside holiday. Increasing prosperity meant that more and more families could take a fortnight's holiday on the coast and seaside towns were in competition for a growing market. Many seaside towns believed that beauty contests were important in gaining publicity for the town. As the Miss Great Britain contest grew, thanks to Pontins, heats were held at various ballrooms throughout the country and at events staged in conjunction with other local authorities. Pontins, Rhyl, Great Yarmouth and Morecambe took decisions to end their contests for Miss Great Britain in the 80's.
In the early 1990s the title 'Miss Great Britain' was purchased by entrepreneur Mr John Singh, who renamed the organisation that became known as 'Miss Great Britain Organisation'. He franchised his business' to individuals and other businesses creating opportunities and always offering support to his team. By 2000's Miss Great Britain Organisation was still running beauty competitions and was part of the growing commercialisation and publicity wing of the beauty industry.
Mr John Singh founded his own pageants who sourced their own contestants, with applicants filling out a form and sending in a photograph. The main winner of the Miss Great Britain competition then went on to enter the 'Miss Tourism World' competition. Finalists other than the winner were also eligible to enter 'Model of the World', 'Miss Bikini World', 'Miss Internet' and 'Model of the Universe'. Whilst 'Mr Tourism World' was an equivalent male contest from the same organisation. All of Mr John Singh's brands he founded in 1991, illustrated that beauty competitions were continuing well into the new millennium.
In 1996, John Singh made history, crowning his first winner and to this date only the first black Miss Great Britain, singer and dancer Anita St Rose took the crown.
In 2022, John is currently working on his new Great Britain project to be announced in 2023. To contact Miss Great Britain organisation please contact info@missgreatbritainorganisation.com
Become a 2022 Franchise Owner
Brand Collaborations:
Partnerships info@missgreatbritainorganisation.com
Public Relations:
PR Team info@missgreatbritainorganisation.com
Host Miss Great Britain Final Enquiries:
Amy
info@missgreatbritainorganisation.com
Miss Great Britain Organisation
Head Office:
Miss Great Britain Organisation Limited
Registered Office:
Mount Charlotte, Newstead Abbey Park, Nottingham, Great Britain, NG15 8GE
Registered in England and Wales 12383352